MN Patriot Guard Online Store (Cups, Mugs, Bottle Clip)


---
Minnesota Patriot Guard Can Koozie ©

Keep that Root Beer Cold as you drink it and show your MN-PG Pride at the same time. This nice Can Koozie fits any 12 oz. can and helps insulate the beverage from the heat of your hands and the heat all around. Get enough for a set so your friend can enjoy cold drinks with you!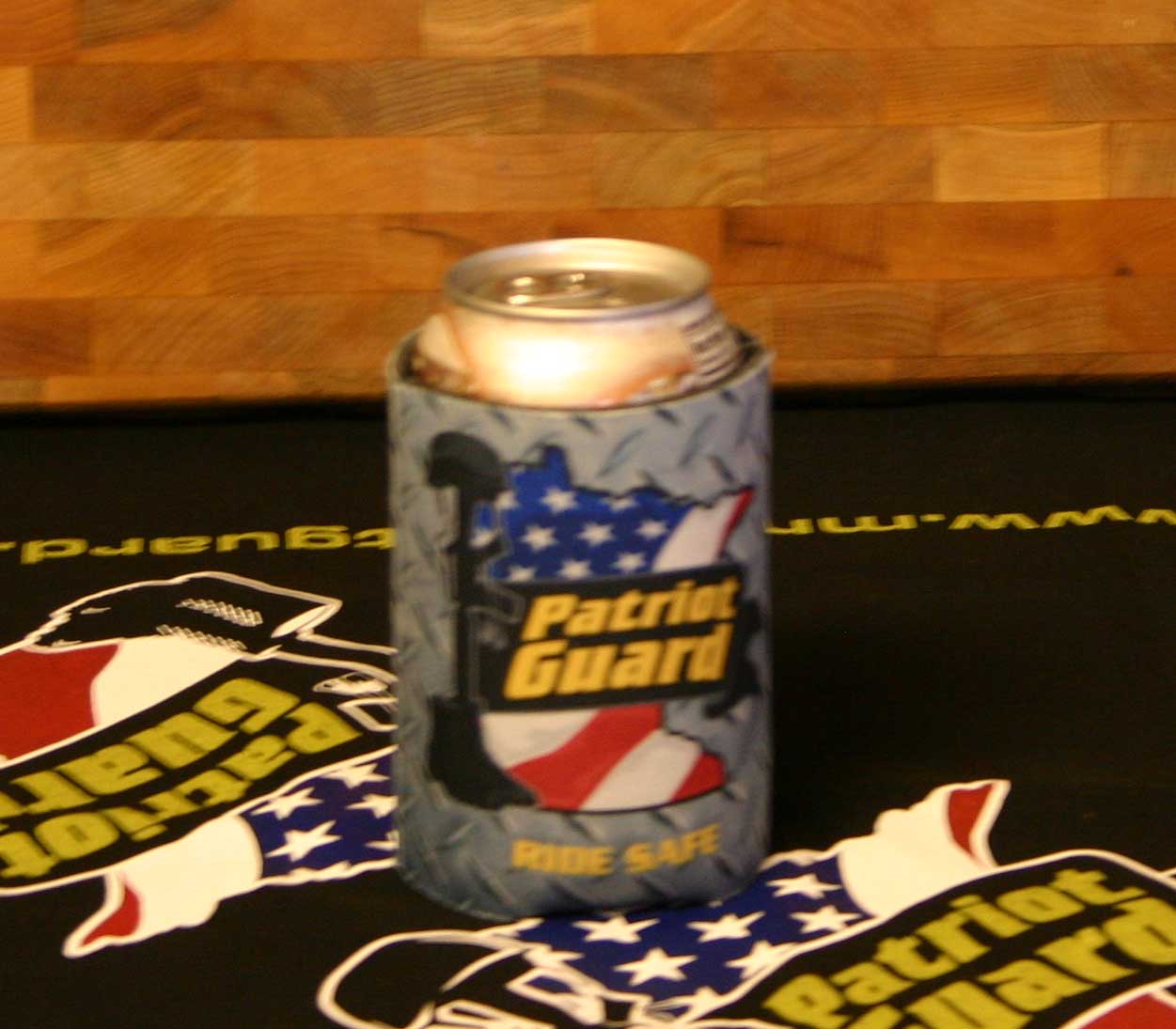 $3.00
Minnesota Patriot Guard Can Koozie ©:




Coffee Cups – Travel Mugs are NOW ON SALE in the Sale area!




---
Website Content: Copyright 2007 All rights reserved Minnesota Patriot Guard
Logo: Our logo is copyrighted and is owned by Minnesota Patriot Guard for its use only. The logo may not be used without the written approval of the board of directors. Any requests to use the logo may be sent to directors@mnpatriotguard.org.